AIRBNB SEGMENTATION STUDY
THE ASK
Segment Airbnb users to better understand their needs.
reframing The Objective
Keep pace with travel trends without alienating the growing base of older users.
The REsults
Five segments and three specific recommendations for engaging Airbnb users.
Background
The rise of Airbnb trailed the explosion of the share economy. Now with over 150 million users in 81,000 cities, Airbnb holds a growing share of the travel market. Airbnb guests stay longer (2.4x) and spend more money (2.3x) compared to other tourists. But millennials account for over 60% of all guests who have ever booked an Airbnb, meaning a large swath of older generations have yet to fall in love with the platform.
Fast Facts:
Reasons for choosing Airbnb over hotels vary— some cite budget constraints while others are looking for the communal experience afforded by a large dwelling.

Because of all the variables involved in their stay, Airbnb users place a higher value on communication.

Users traveling for business see Airbnb as a chance to get off the beaten path and make the most of their subsidized stay.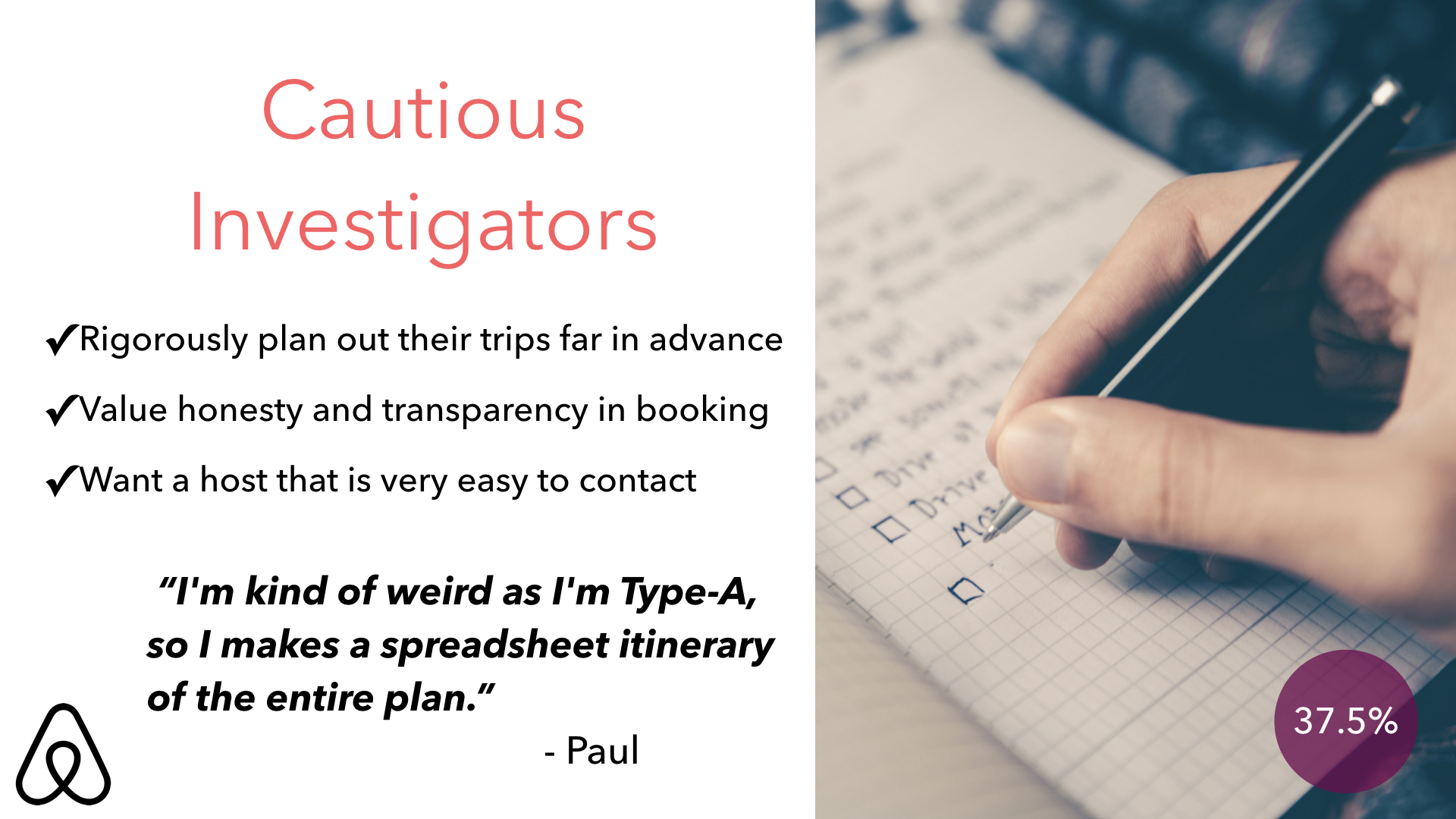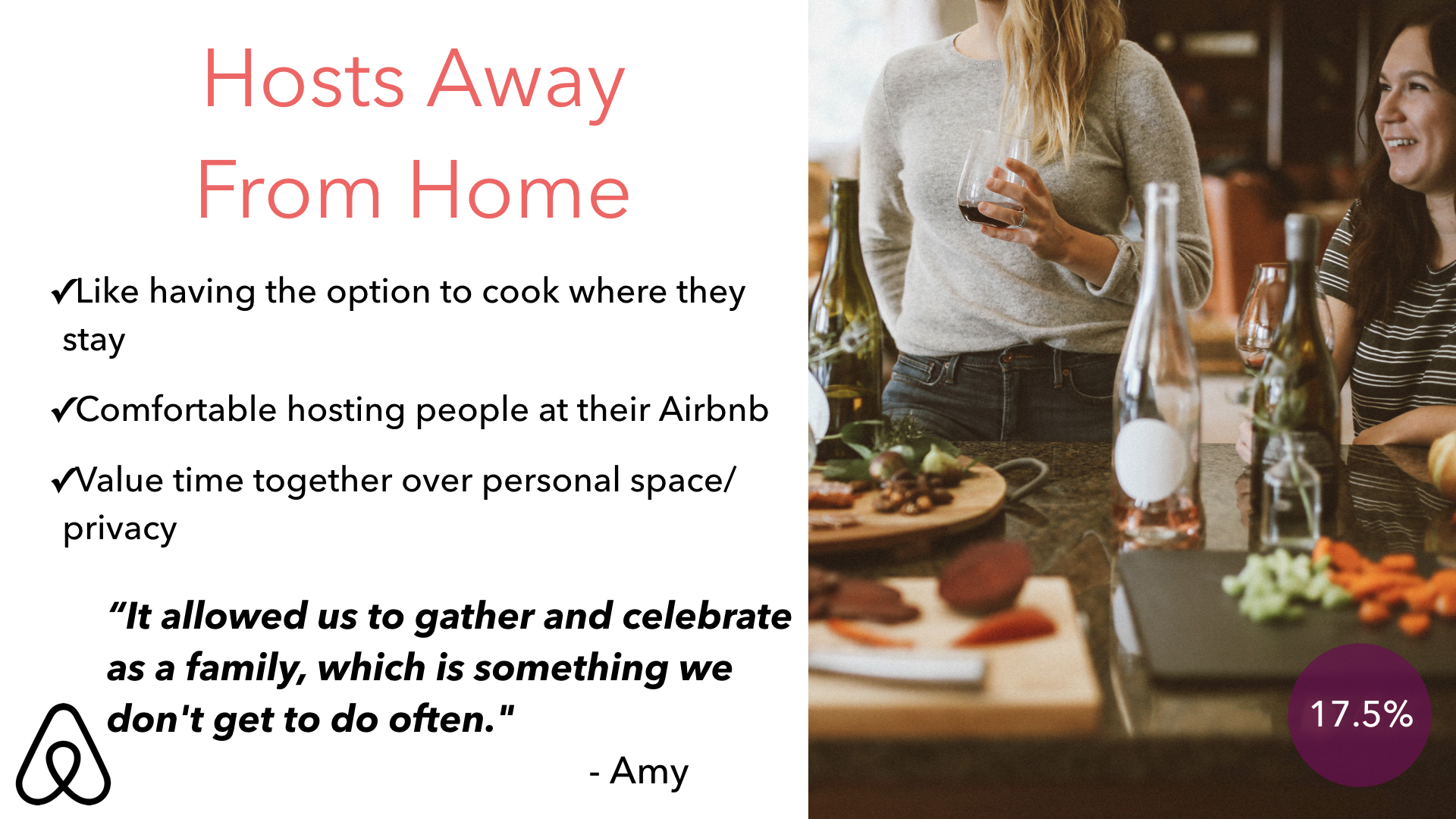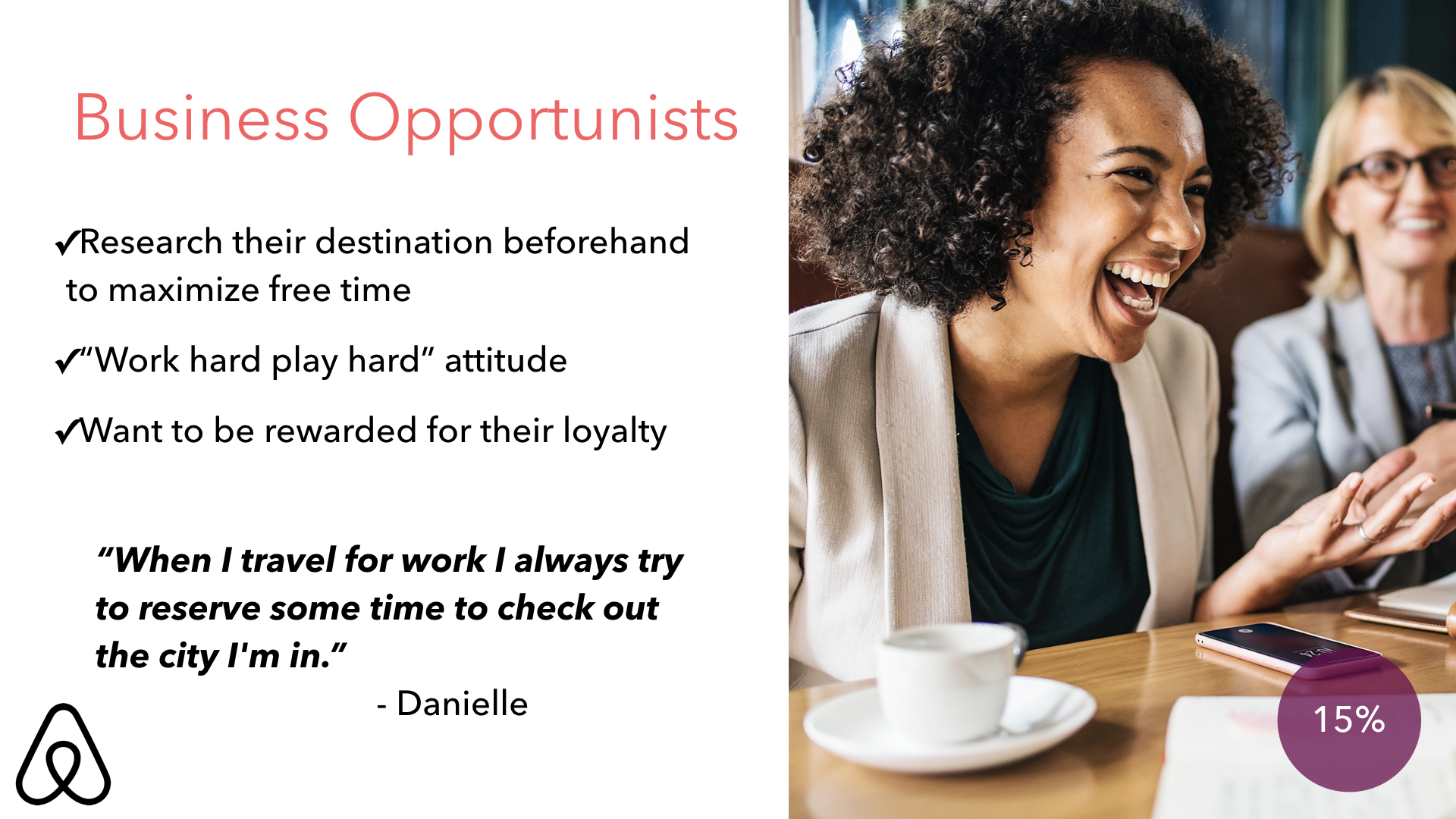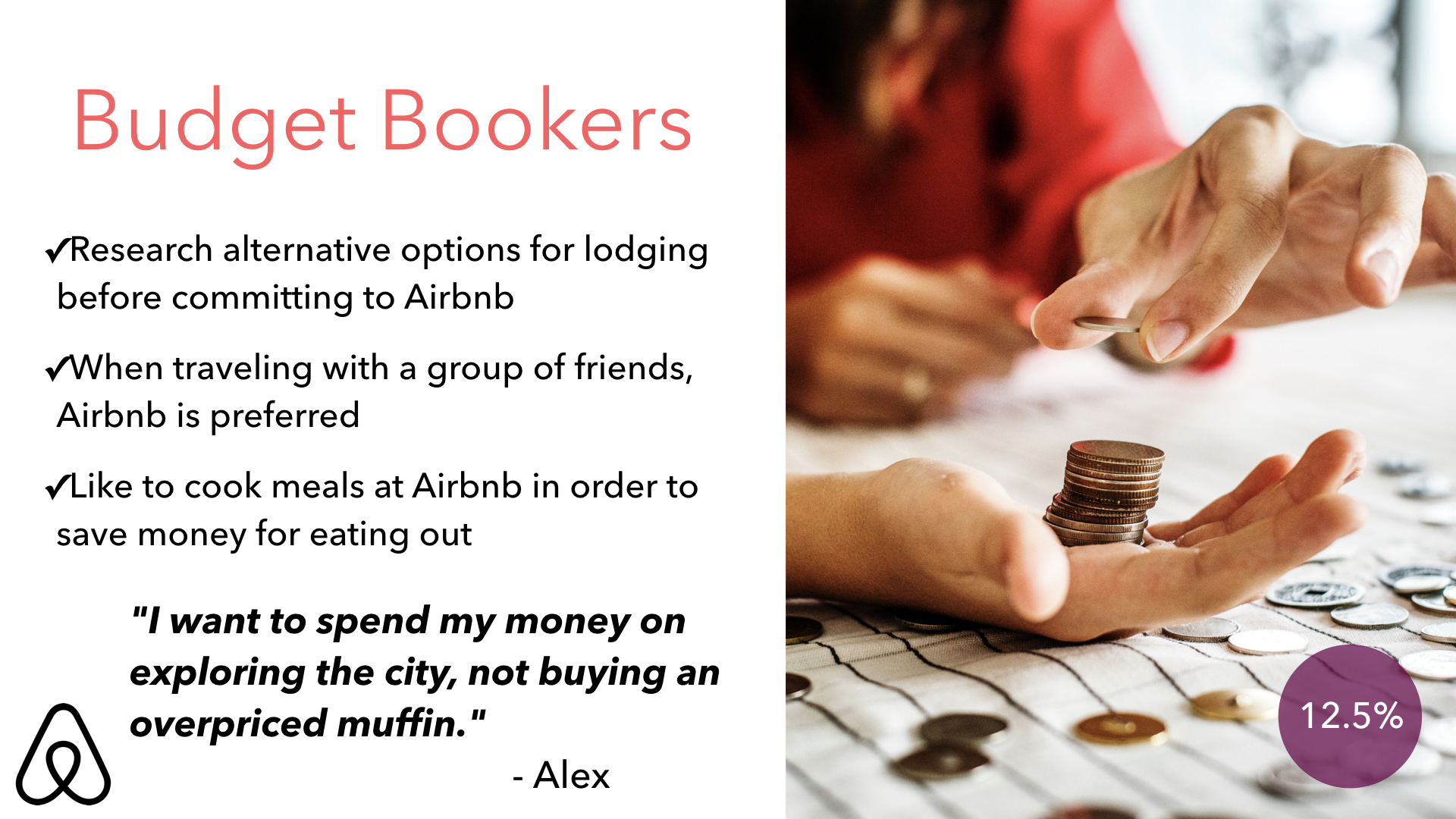 Strategic Recommendations
Cautious Investigators are looking for assurance about their travel investment. Why not ease their mind with a recognizable, industry-standard benefit that gives them a sense of control over life's unpredictable forces?
Recommendation 3: Airbnb travel insurance
Provide confidence in booking (for a premium price). Reimburse users for last minute host cancellations and travel mishaps.
The Host Away from Home sees their Airbnb as a gathering place. What if Airbnb could eliminate their frantic dash to the corner store for food staples upon arrival?
Recommendation 2: Postmates integration
Provide customized, on-demand comforts of home, delivered ahead of their stay for total convenience, from grocery essentials and toiletries to party supplies.
Business Opportunists expect to be rewarded for their loyalty. Why not build an incentive that keeps Airbnb top of mind whenever they book travel or accommodations?
Recommendation 1: Airbnb credit card
Provide a benefit that's recognizable and affirms loyalty to the brand over time.
Co-Hosts: Chris Saurez (Strategist), Rachael Sherman (Strategist), Nick DeLeon (Strategist)
Now I know: The fastest-growing Airbnb host demographic is seniors, with over 200,000 senior hosts and over 120,000 senior women hosts. Senior women are also consistently rated the best hosts on Airbnb.